Description
[
]
The Austrailian variations were coral and fish shaped and were flavoured to have a honey taste.
The European version of the cereal had a more savoury taste as they were made of an unflavoured multigrain flour.
The American version of the cereal had fiigure eight shaped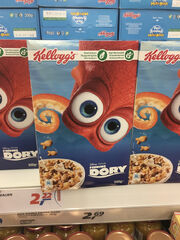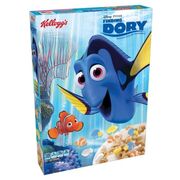 whole grain cereal acompanied by white and yellow fish shaped marshmallows.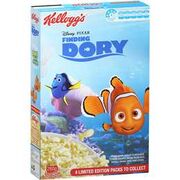 Notes
[
]
There were three main versions of the cereal realeased in around three seperate regions.
The cereal was released as a promotional cereal during the release of the Finding Dory movie.
Company
[
]
Kellogg's
Advertising Character/Mascot
[
]
The cereal was promoted with the various characters from Disneys Finding Dory movie.
Introduced
[
]
2016
Discontinued
[
]
2016