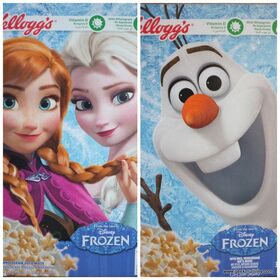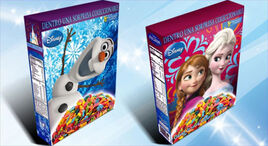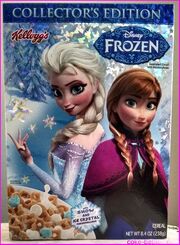 Description
[
]
The AU/NZ/UK variations were star shaped and tasted very similar to Kellog's other cereal Rice Krispies.
The Mexican version of the cereal was made of brightly coloured fruity flavoured flakes.
The American version of the cereal had fiigure eight shaped whole grain cereal acompanied by blue and white coloured marshmallows.
Notes
[
]
There were three main versions of the cereal realeased in around five countries.
The cereal was released after the success of the Frozen movie.
Company
[
]
Kellogg's
Character/Mascot
[
]
The cereal was promoted with the various frozen characters usually Elsa and Anna acting as the products mascots.
Introduced
[
]
2013
Discontinued
[
]
2019