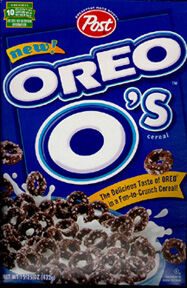 Description
[
]
Oreo O's is a cereal consisting of o shaped chocolate cereal bits. Introduced initially in 1997 and initially discontinued in 2007, it once again available worldwide as of 2017.
Notes
[
]
Although it was unavailable for purchase in the United States, Oreo O's were still produced and readily available in South Korea, with boxes of this product being available for international purchase on eBay.
This cereal was no longer available outside of South Korea because Post and Kraft are no longer co-branding. Post owns the recipe to the cereal, while Mondelez, an American multinational confectionery, owns the rights to the Oreo brand name.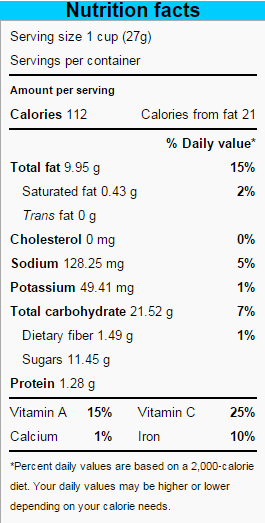 Company
[
]
Post and Kraft
Introduced
[
]
1997
2017 (Reintroduction)
2018 (Golden)
Discontinued
[
]
2007
Marketing
[
]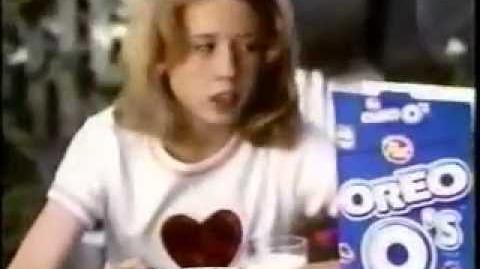 Other Varieties
[
]
Extreme Creme-Taste Oreo O's