(Adding categories)

Line 12:
Line 12:
 

==Discontinued==

 

==Discontinued==

 

N/A

 

N/A

 
+

[[Category:TV & Film Cereals]]
---
Revision as of 10:49, 8 March 2019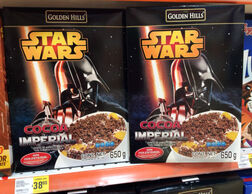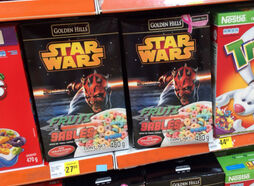 Description
There were three cereals in Golden Hills Star Wars line one based off choclate Krispies one based off Fruit Loops and a final bassed on Corn Flakes.
Notes
These cereals were exclusive to Mexico.
Company
Golden Hills
Advertising Character/Mascot
The cereal was advertised with images of many different star wars characters.
Introduced
N/A
Discontinued
N/A